The sunshine season means that there are a number of great things to come: family outings, evening parties,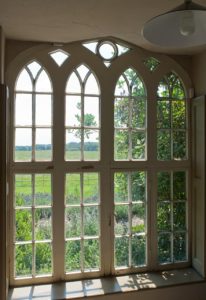 extended vacations. However, leaving your home behind for the day, night, weekend or entire week leaves it quite susceptible to break-ins and burglaries, especially during the summer months. Intruders are traveling lighter, not worrying about leaving footprint tracks in the snow and are looking for homes with no action coming from the inside. To help deter criminals from encroaching on your barriers, LLumar security window film can be installed to enhance the safety of your family and belongings by adding an additional line of defense in the summertime.
Llumar Protection Brought To You By SolarTex, Inc.
July and August are statistically the most vulnerable months of the year. This is one reason why LLumar has developed a silicone adhesive security film that locks itself to the window, providing an incredibly tough obstacle for an intruder to overcome. A typical burglar is looking for an easy job – an unlocked door, open window, etc. When faced with this unaccounted for interference, the frustration could become too much and the suspect will flee. This added line of security could be just what you need to make your home "not worth the time." SolarTex, Inc. specializes in the seamless installation of this window film to help protect you, your loved ones and your property from unwanted outside interference.
Clean Up and Replacement Is a Summer Breeze
In the unfortunate event that a break-in occurs, the security window film will prevent the window from shattering and dispersing glass all around the interior and exterior of your home or office. The product collapses on itself, keeping all potentially harmful debris in one spot, so cleaning up the scene is easy.
For more information about security and safety window film, contact SolarTex, Inc. and we will answer your questions so you can rest easily knowing your home has an addition, virtually invisible line of defense in place!